How to choose the right trek for you
If it's your first time visiting the Himalaya choosing the right trek for you and your friends can be a little daunting. The unknowns of new foods, peoples and customs; walking each and every day journeying from place to place, and at altitude…lots to think about!
Also helpful to consider is your experience of mountain walking; current fitness levels and how adventurous you feel.
To help guide you through what you can expect from our treks in terms of physical demands, the terrain and heights gained we have graded all our treks. For an explanation of what the Grades mean and what to expect please read have a look at the Trip Gradingpage.
Then have a look at the YMH Trekpages to see what would suit you. We have treks that suit all abilities and experience levels… from gentle short days on the Everest Explorer to longer, demanding days heading up high toBase Campor Kongde.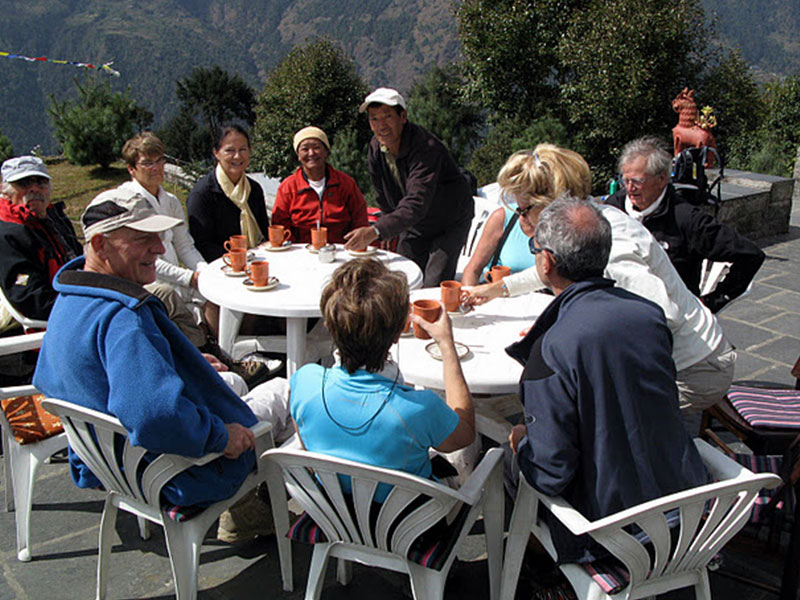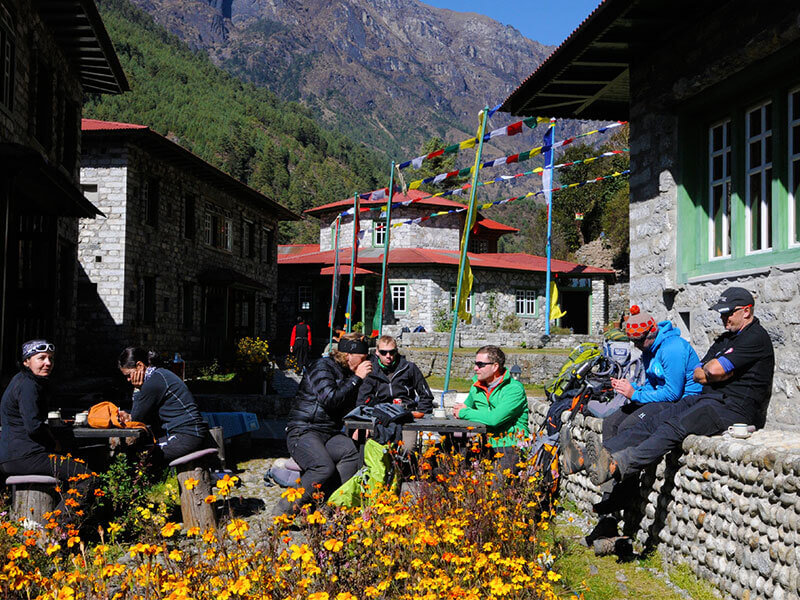 Creating beautiful memories
We believe the most important factor though is your aspiration, your dreams! Have a think about what it is you most want to get out of your trip in to the Nepalese Himalaya: what will give you those moments, what will lift your soul and bring many smiles?
For some people its about finding a tranquil space in which to kick back and soak up the incredible scenery, to take a pause – a time out- from hectic daily lives. The colours, sights, smells and feeling of being back in the natural world after the intensity of city scapes is enough in itself. We think you'd like one of our YMH Mini Breaksor the Everest Explorer
For some it's a curiosity about local people, their traditions, cultures and way of life. Spending time in villages, making new friends young and old, exploring ancient gompas or noodling about in the bazaars looking for curios – these are the things that bring joy. Combine this with gentle trekking and fabulous scenery and we think you'd love our Everest Explorer. With a little more energy Thame Legendary could be for you.
For others it's about getting fitter, feeling good in body and soul, enjoying the happy ache of well-used muscles at the end of a great day – that magical moment of reaching your own mountain top, savouring the achievement of a little exertion. If you're looking to stretch out, some bigger days, to go deeper and higher into the hills we think you'll enjoy the Yeti Trail– off the beaten track up to YMH Kongde and its stunning position above the clouds. Or the classic Everest Base Camp trek following the great stumbling Khumbu glacier up to the foot of the world's highest peaks…but with maximum comfort. Not for us the tea house toilet horrors or unexpected 'extra' expenses for the basics… on a YMH EBC trek we choose the best of the lodges and continue the high standards of care you'd expect from one of our own lodges.
Follow the links to find our more
Any questions… get in touch! Our knowledgeable friendly team are here to help!