Facilities
12 spacious and cozy rooms
En-suite bathroom with hot & cold running water
Electric mat to keep your bed warm
Dining room serving delicious and fresh cuisine
Credit card payment facility
Well stocked bar
Conference room
Spectacular view of the Himalayas
Flight Service
We also provide flight service. We issue tickets to the guests who haven't got their tickets. We also assist our guest in proponing or postponing their tickets to Kathmandu.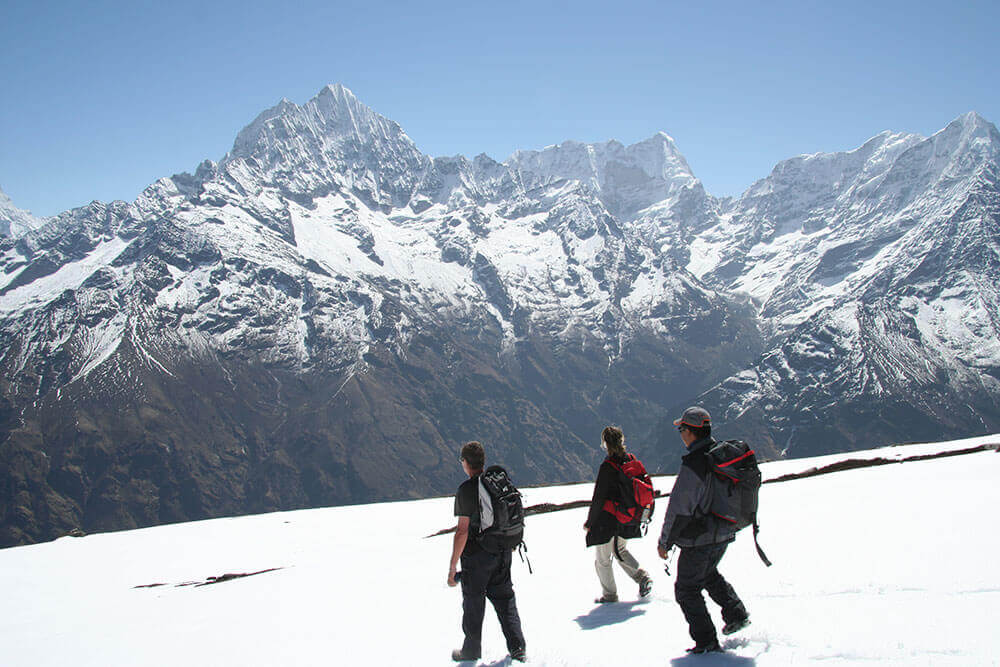 Know the Area
Kongde is the highest location which has only comfort lodge on entire Khumbu Region and it has been established by Yeti Mountain Home Group at an altitude of 4250m Latitude : 27 46' 027'' Longitude : 86 41' 030'' to provide panoramic views of the Majestic Mountains. Namely, Mount: Everest, Lhotse, Makalu, Cho-oyu, Gyajung Khang, Ama Dablam, Thamserku, Kusum Khangugu, Tawache and Cholatse. It was the original route from Thame to Kongde which had been used by original Khumbu Sherpas before 1950s and now it is newly renovated by Yeti Mountain Home Group having approval of EIA.
Around 500m from Yeti Mountain Home Lodge to Farak Ri peak and it has the panoramic birds eye views of entire Khumbu Valley and view of 8000m peaks; Everest, Lhotse Makalu, Cho Oyu, Ama Dalam, Thamserku and many other Peaks of Khumbu Valley such as Cholatse, Island Peak, etc.
The resort further reflects the evoking views of the entire Khumbu Valley. Furthermore, at an altitude of 5000m is a beautiful lake which is like a drop of pearl in the mountainous ocean. Yeti Mountain Home Kongde consists of 12 comfortable rooms with hot & cold water.
The Restaurant has a spectacular view of all panoramic Mountains.